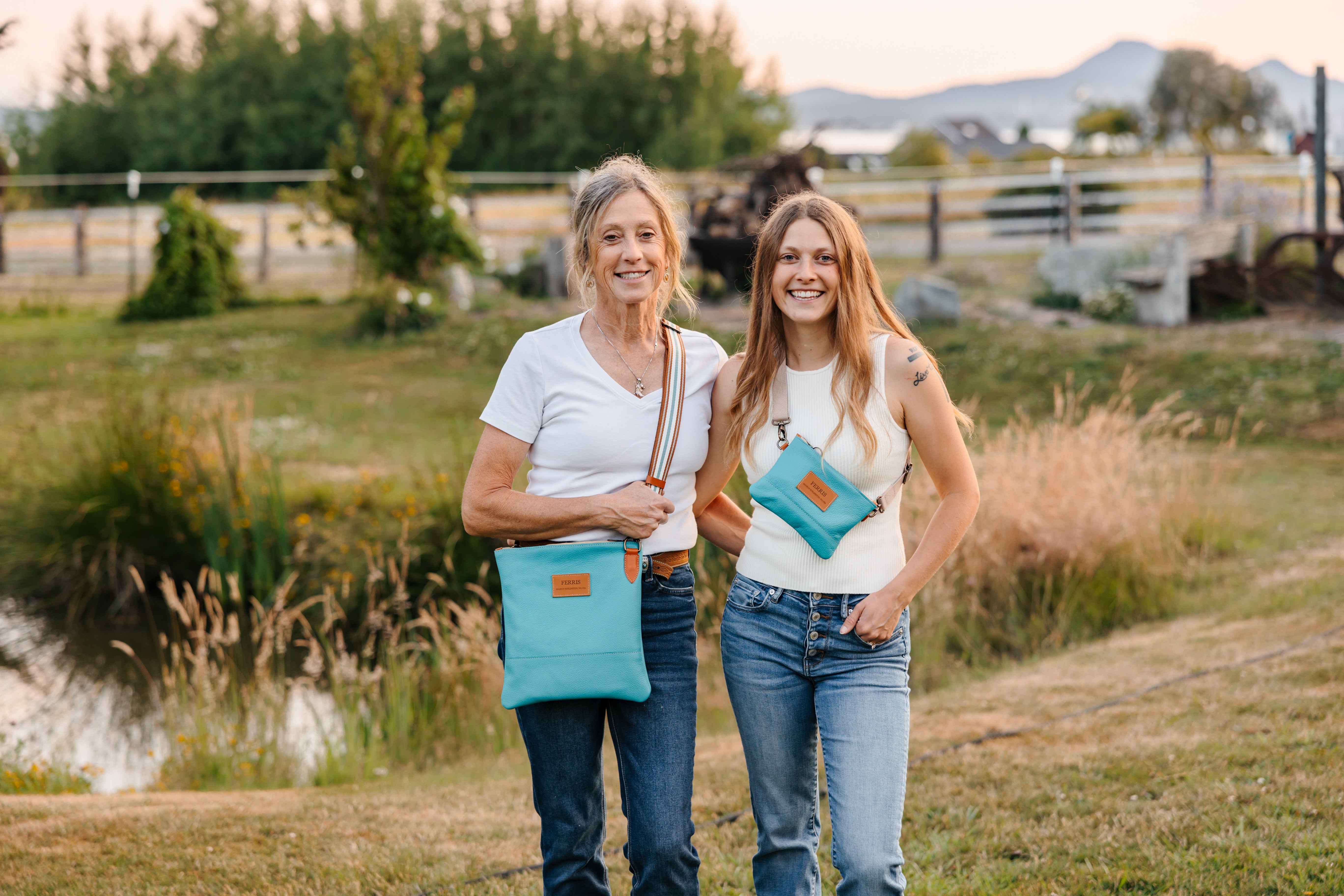 The Ferris Company
The Ferris Company is a dream that has been in the making for nearly two decades. We are a mother daughter duo, Robin (mother) and Megan (daughter).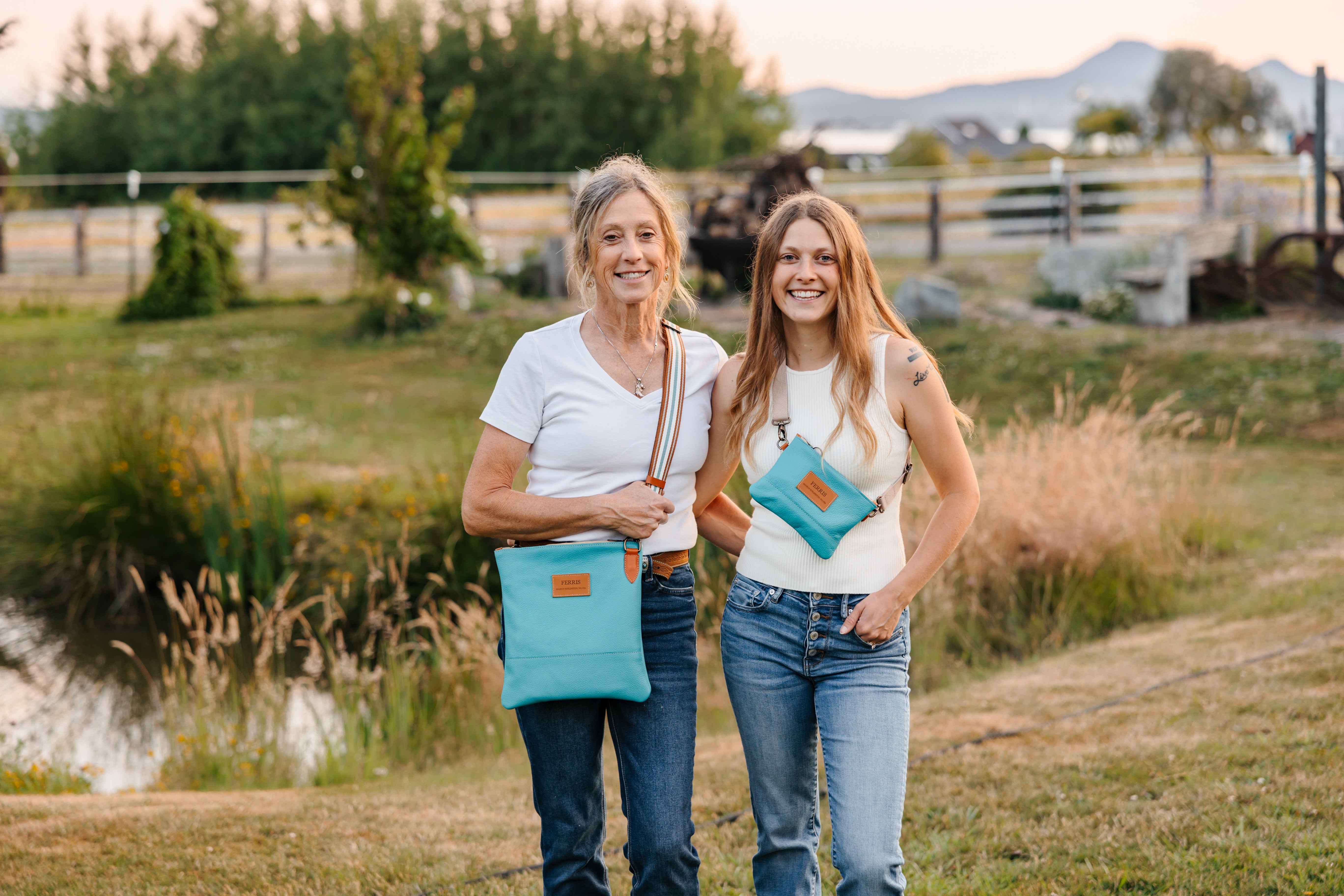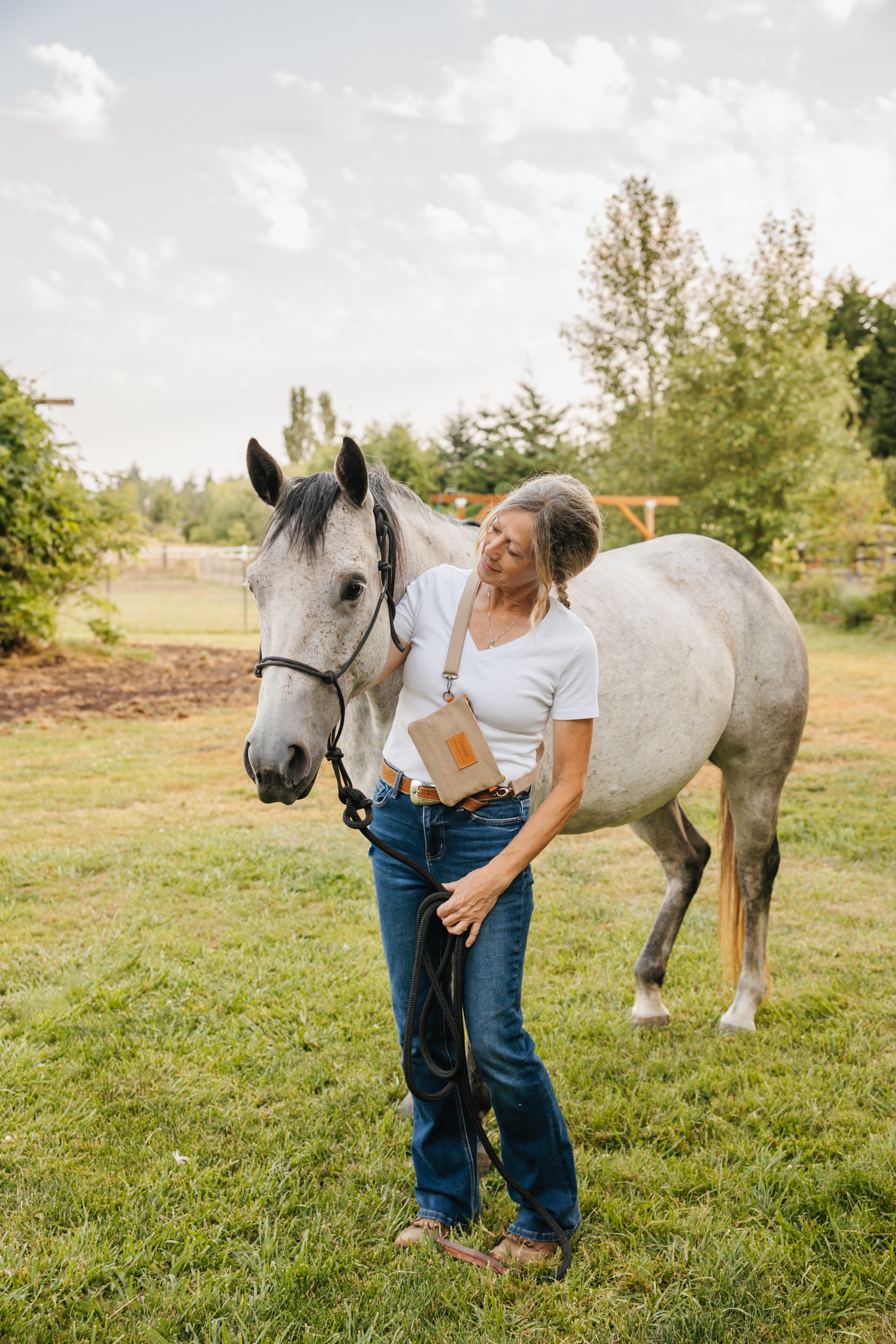 Robin
began sewing when she was in her early teens for her dads business, an Aerospace Softgoods Manufacturer. She continued her skills and eventually created her own business in the same field in 2007. She has always dreamt of using her skills to create more meaningful products that she could design herself. She has created many prototypes of bags over the years.
Robin owned horses in her twenties and thirties but took a break as life required. In 2022 she reentered the equestrian world and now has two horses, Moon and Bo. This has ignited a new fire in her and helped change the direction of The Ferris Company.
P.S. In 2023 we rebranded to create products that entertain a more country and western lifestyle.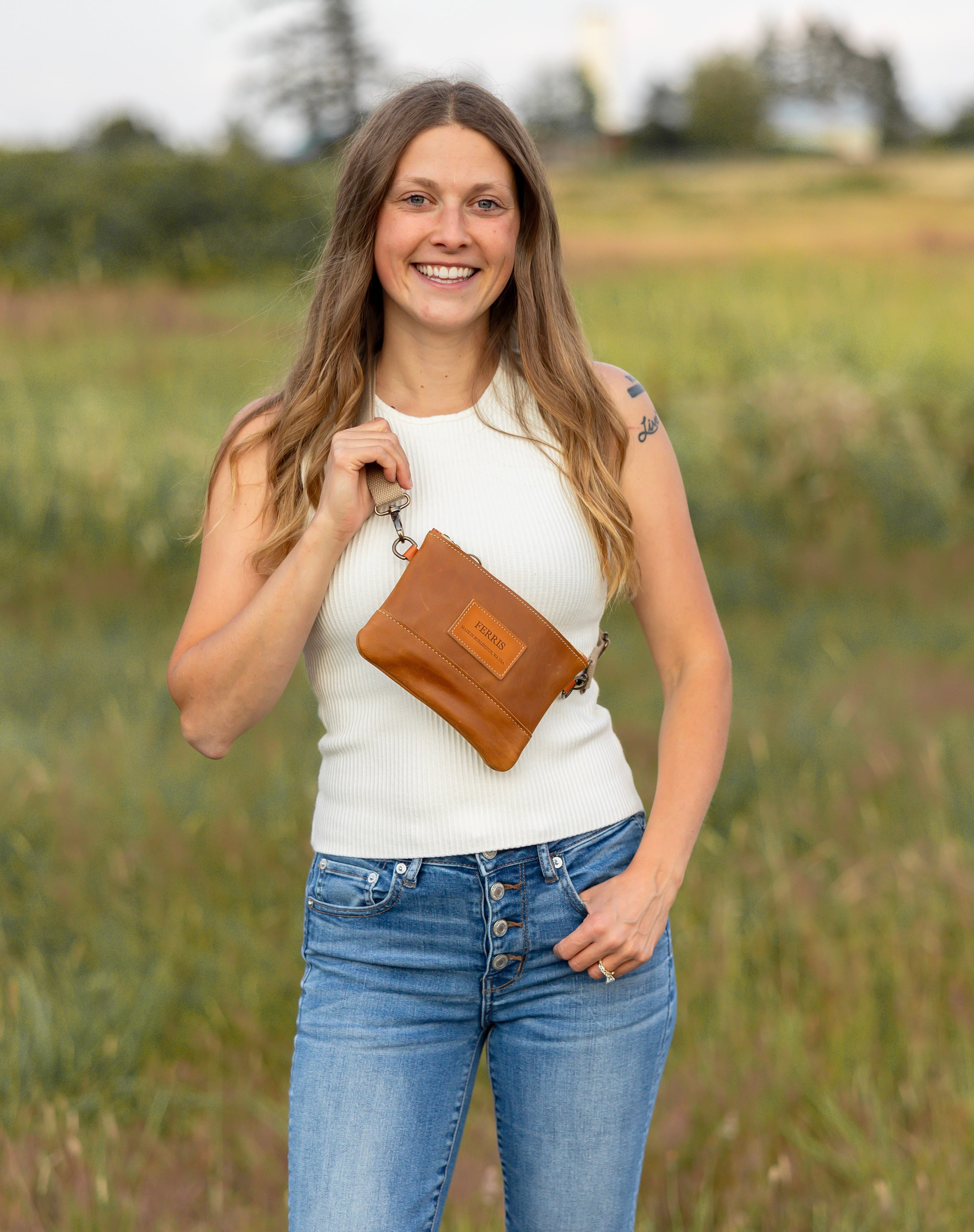 Megan
has had a heart for managing and creating since she was a little girl. For her High School Senior project in 2012 she worked with a sketch artist to design 3 handbags that her mother (Robin) then assembled... full circle moment here! Megan works mostly as the creative director, content creator and marketing manager.
In 2020 Megan married a local Skagit Valley farmer and had a baby in late 2022. She has a small hobby farm of chickens and ducks. From 2020-2022 she sat on the board of Skagit Animals in Need (SAIN, a horse and livestock rescue that works closely with law enforcement). SAIN brought her closer to horses and has influenced our rebranding.
P.S. We currently use old horse reins from SAIN's annual tack sale as the straps on many of our totes and mini wallets.